Where does your style inspiration come from?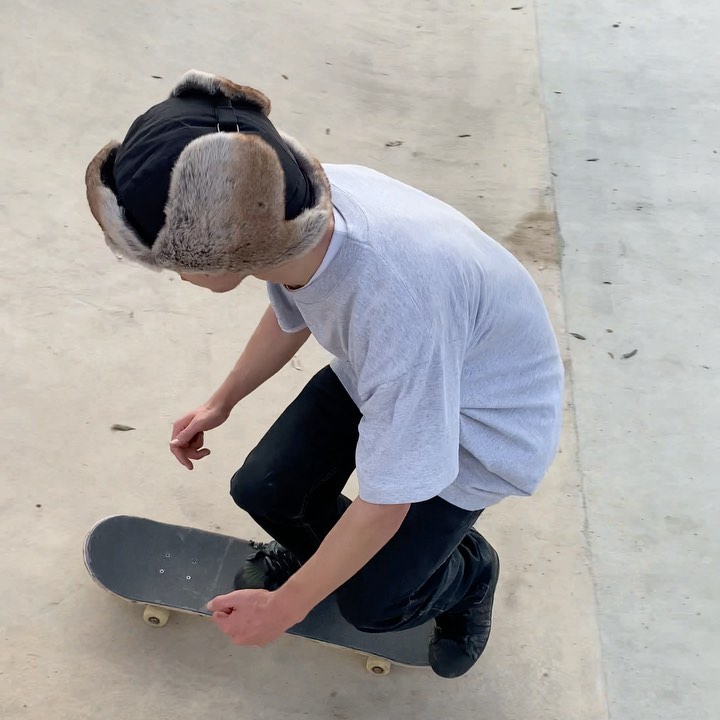 TQ
I definitely get a lot from skate culture. Skateboarding is all I've been about for pretty much the whole of my life since I was super young. So everything's from skateboarding.
Is that how you got into nail polish? What's the story?
TQ
I think so, I just thought it was another way to kind of express myself. It's definitely another way to just express myself; it felt like skateboarding really where it would just be an extension of myself and what I like to do and how I like to look.
Were there certain individuals that you looked up to or within your community that were wearing polish and inspired you to try it?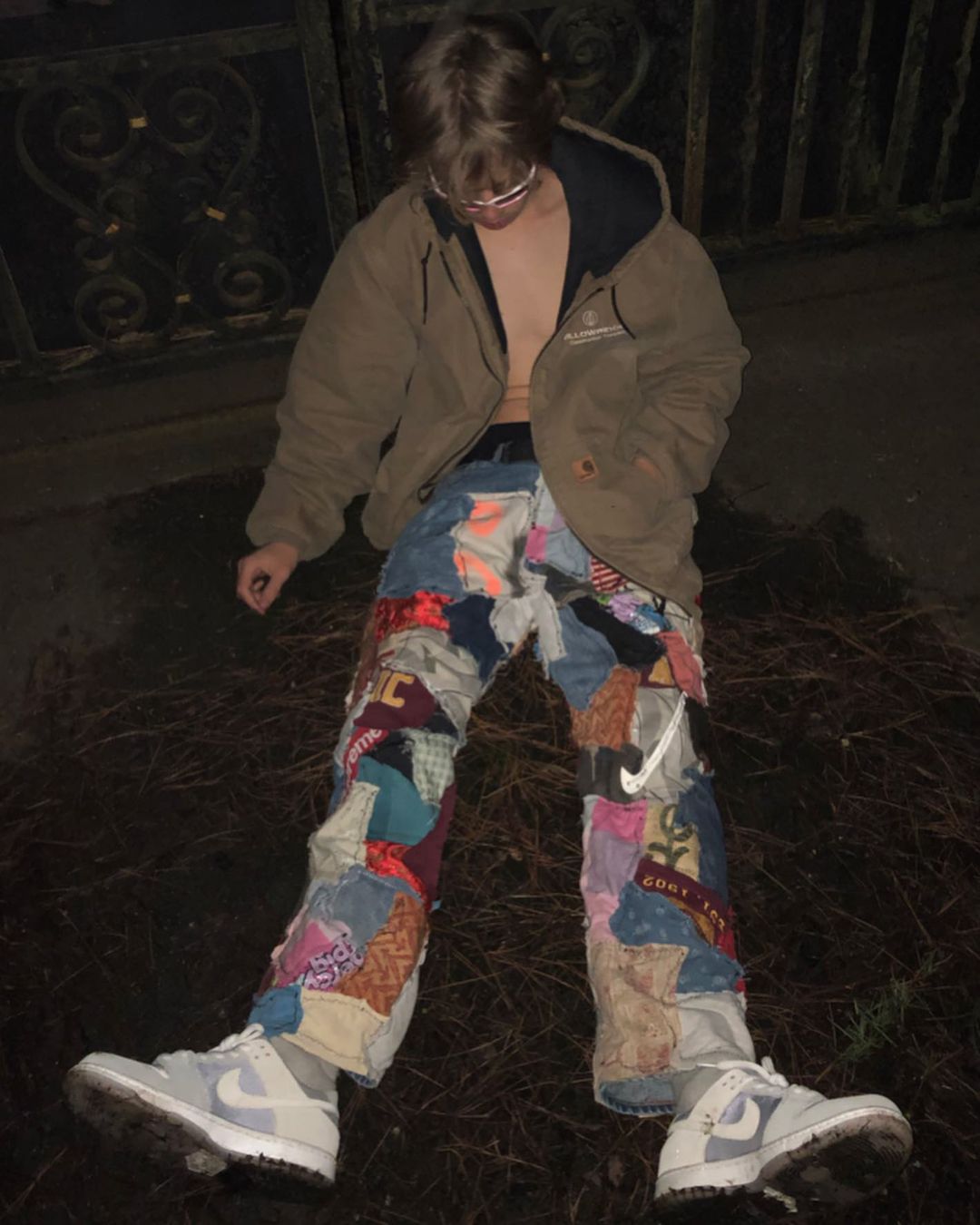 TQ
Not in the UK, over here you really just don't see people wearing it at all. It's super frowned upon especially as I was growing up no one would wear it, you'd probably be shamed for it over here. So it's really hard to look up to people over here or people who aren't online. So definitely not where I'm from, I don't see people wearing it. So I feel like I've had to start wearing myself and now I've started wearing it and I see other people in the area around me, they start wearing it as well, which is really cool to see that I can kind of push positive change in my own area, which is really nice… I think a lot of my inspiration was definitely through hip-hop and rap. Like A$AP Rocky.
I can kind of push positive change in my own area
Can you walk us through the first time you ever tried it?
TQ
The first time probably would have been with my girlfriend putting it on me. Oh, it might have been a lot longer ago than that. I probably would have been maybe skating for a few years and I used to hang out with a lot of girls and I think they probably put it on me and I just really liked how it looked. So that was probably it.
What was the first color you remember trying?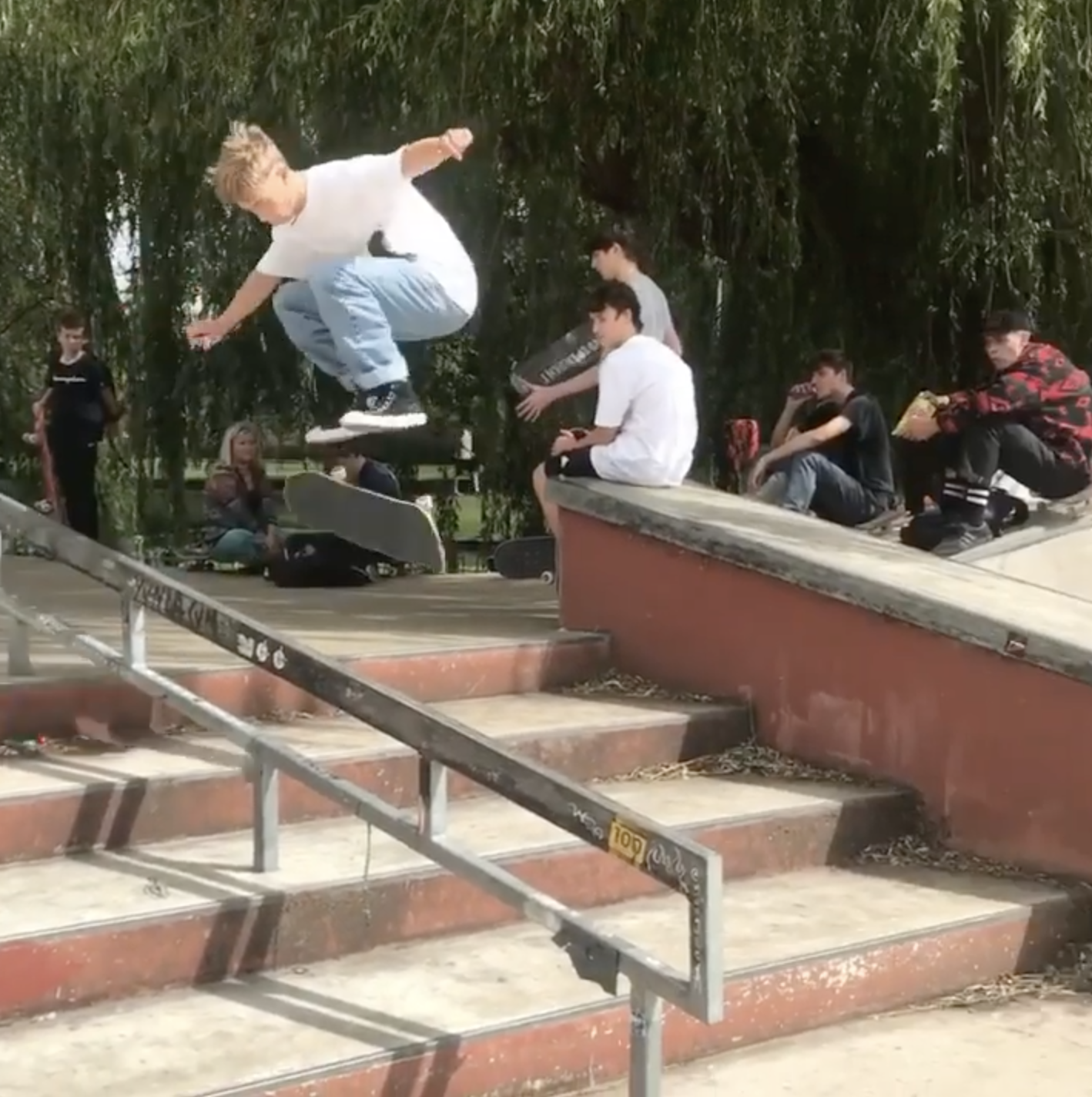 TQ
I probably tried black first, I probably went for the e-boy kind of look, kind of a bit more manly kind of look, but now I've now been doing it a lot more. I usually try different colors.
How does it make you feel to wear nail polish?
TQ
I feel like it's just another way for me to express myself and I feel it's like an addition to wearing clothes. It's how you feel when you wear a nice outfit. When you feel super fly, you got a nice outfit on, some nice shoes and then you put some like nail polish on it feels like an added extra to that a lot of people just don't get, that's really, really cool. Yeah.
I feel like it's just another way for me to express myself
Do the skaters in your community, because I understand that the general population might be opposed to it, how do the skaters in your community feel? When you're out of park and they see you with nail polish, what's happening?
TQ
Well definitely if I pull up, I'll definitely see my friends and they'll look at it and they'll make a comment, not necessarily a bad one. They'll just like, oh, you got nail polish on. I don't think people are really against it. I've had comments online and stuff like that from people in the skate community saying really mean stuff, but my own personal close community around here, it's not something that's normal, but it's not something anyone's against. I think a lot of skaters do have that kind of freedom and that kind of like openness to new stuff and no prejudice at all, but it's not something that feels super normal in the South of England.
If you were to give advice to the Toby that was before you started wearing nail polish, if there was hesitation, what would you say?
TQ
Just learn to just not give a fuck about what anyone else says. That's the only thing, how I felt with it like you're doing your own thing; don't give a fuck what anyone else thinks. Just do it, just have fun with it and just see how it feels. No one's going to judge you and even if they do who gives a shit? Go for it.
Just do it, just have fun with it and just see how it feels.
From the moment you started to wear nail polish, did you start to feel liberated in other sort of forms of self-expression whether it was like fashion or anything, was it kind of like a gateway to a bunch of really cool things?
TQ
For sure, I think it was definitely a gateway to a more feminine side, a more kind of expressive side. Definitely once I stopped putting nail polish on, I think I felt more comfortable doing other stuff, like maybe wearing a skirt stuff like that, maybe doing eyeliner, everything. So it was 100% a gateway to doing all of that, definitely.
I've got to ask what about the brand resonated with you or like makes you feel that kind of confidence?
TQ
I think the thing that made me feel confident is that showing that there's a company out there specifically for guys for nail polish, something you just haven't seen before. Because you buy nail polish, it's always aimed towards girls. Always aimed towards girls, there's nothing for guys. There's nothing like that. So it feels so refreshing to see a brand really focusing on the guys because there's such a huge community for it now. So that's really great.
MORE AT