Langston, tell us about yourself.
Langston Dillard
I guess I'll say my name. My name is Langston Dillard. I am a writer, I'm based in Brooklyn. Right now, I'm mostly working in social media for a direct consumer brand.
Where does your style inspiration come from?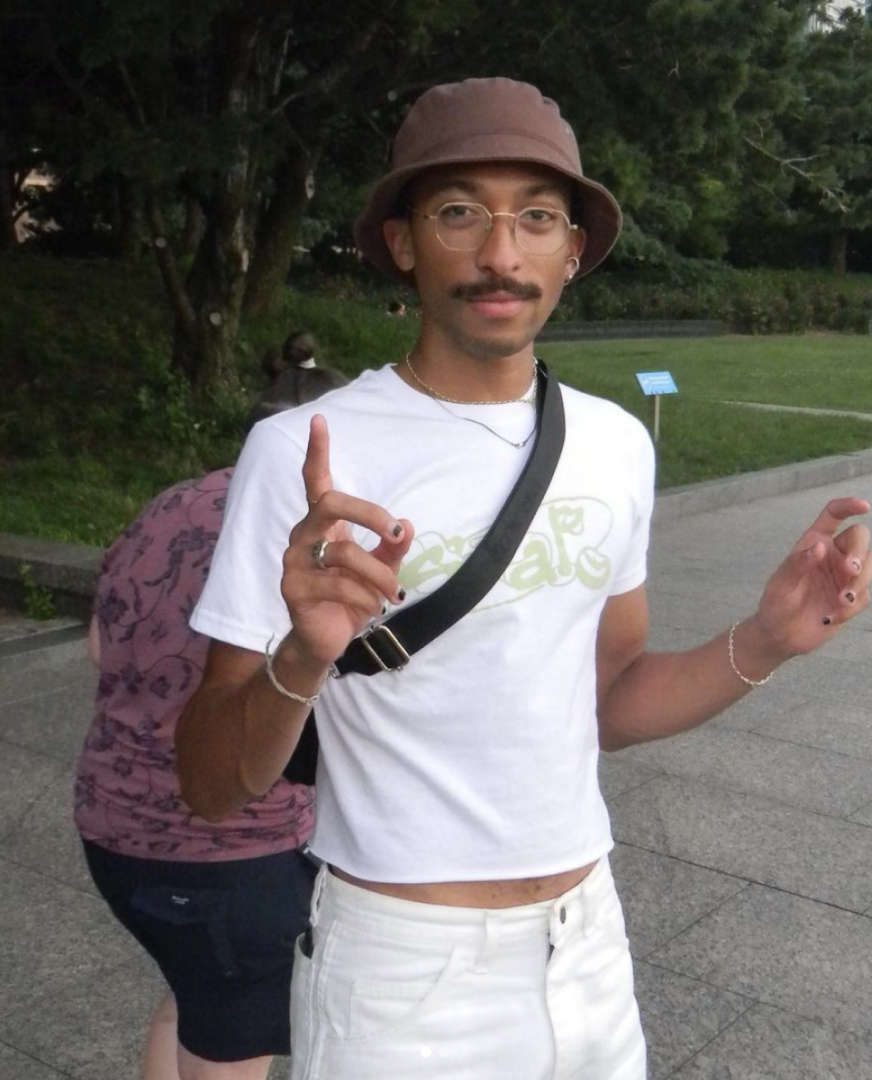 LD
It comes from myself. I don't know if that's a narcissistic answer, but I feel like I've spent so much time working on myself and trying to think about what my most authentic self is and how I show that. Sometimes it's really classic and simple, like jeans and a black t-shirt, and sometimes it's a bit more fun and expressive. It's always my priority to show up exactly as myself in whatever space I'm in. I think I've got to this point of self-actualization by being really fucking hard on myself and, in the process, I've learned exactly what it is that makes me happy. At the end of the day, I'm here for myself and I'm not here to prove anything to anyone else. I think having stability in myself has given me the confidence to be who I want to be – that's the shit that makes you feel good. I think you realize that life is too short and to make life your own, don't try to fit into someone else's mold.
I've learned exactly what it is that makes me happy
Walk us through the first time you wore nail polish.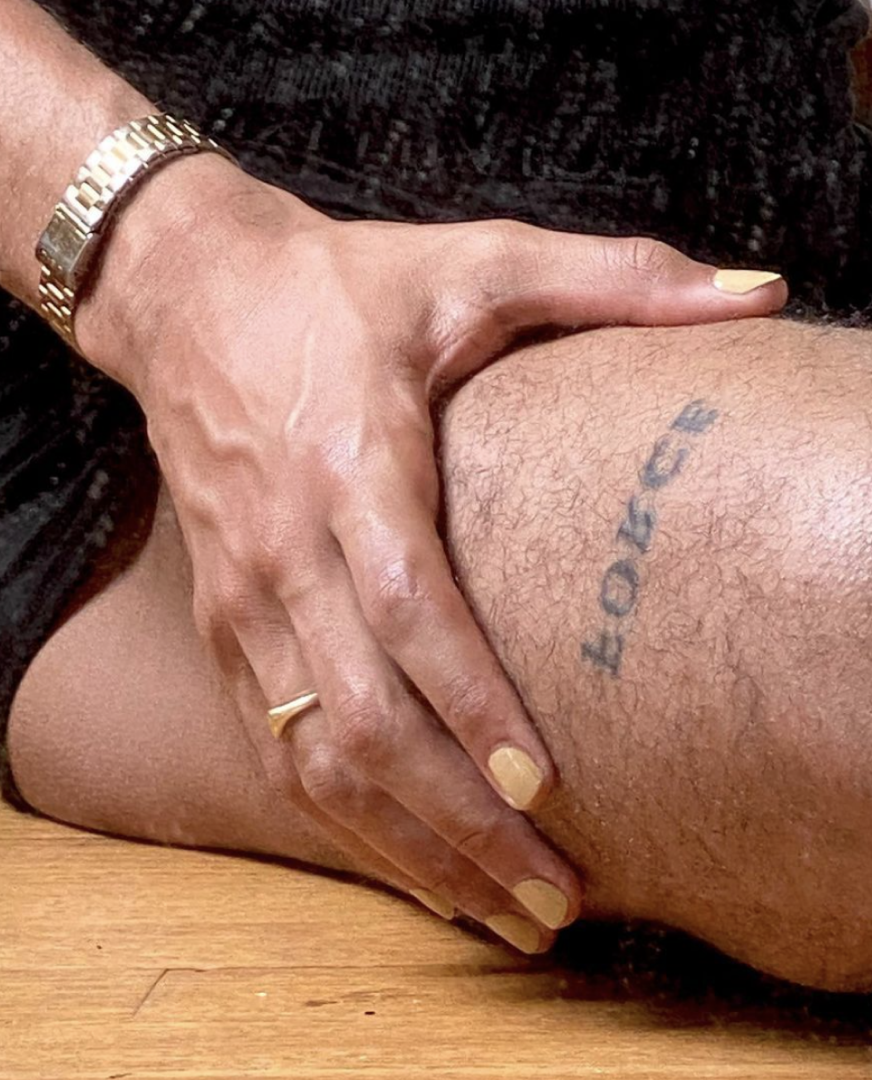 LD
I started wearing nail polish a couple of years ago. The first time I wore polish, I just used a clear top coat. I wanted to stop biting my nails and make them look a little nicer – from there, it snowballed. My next nail choice was glitter – it was playful, really loud, and it was me just testing the waters of what I could play with. Quickly after that, I just thought, "Shit. What colors am I in the mood for now?" From there, I used shades like bold reds, black, colors like that. Polish is an additional form of self-expression; it's an accessory just as my rings, necklaces, and glasses are. Polish folds into a larger representation of myself.
How does wearing nail polish make you feel?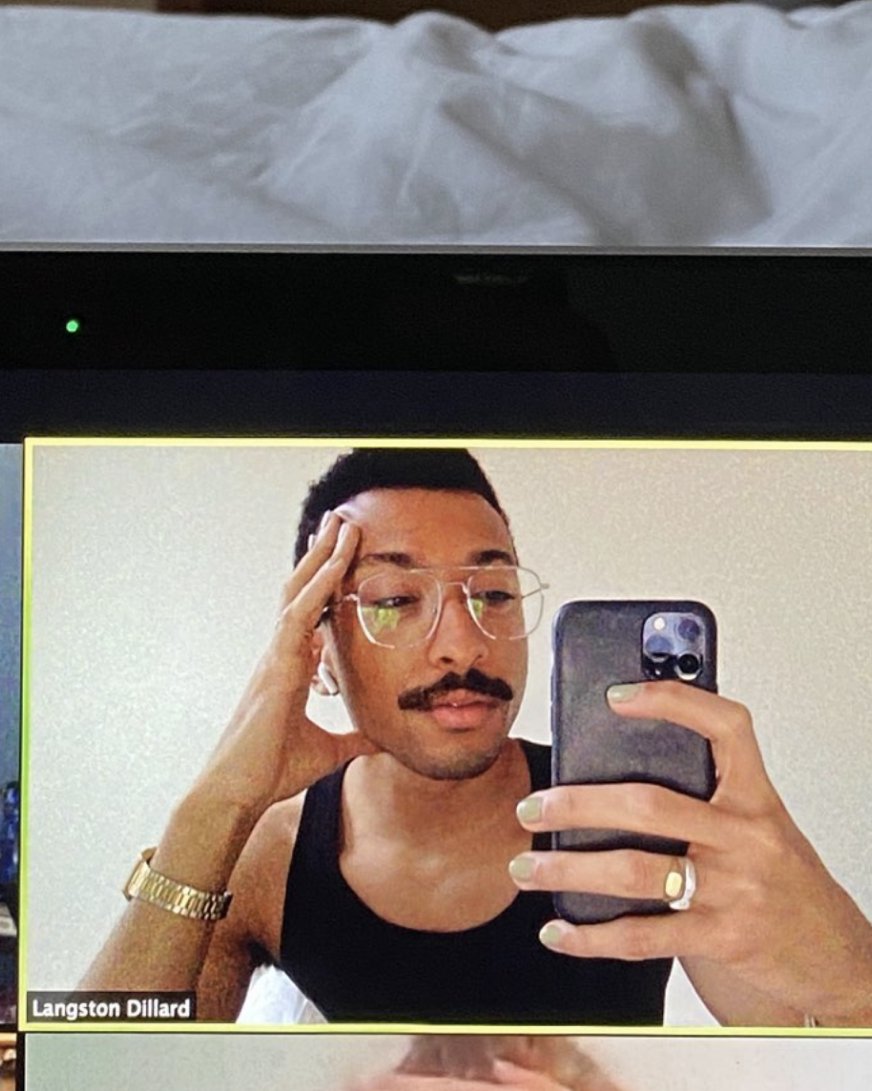 LD
Polish makes me feel confident and truly unapologetic. As I've said a dozen times, I'm at a point where I feel really comfortable showing up as myself. I know that there's different stigmas associated with men who paint their nails. I kind of hold onto polish as a point of confidence. It's kind of like I'm saying to society, "Fuck you, I'm doing exactly what I want to be doing."
I don't know if I necessarily have a favourite, but I like wearing a lot of greens and neutrals right now.
"Fuck you, I'm doing exactly what I want to be doing."
Are there other cosmetics products you experiment with?
LD
I definitely play around with cosmetic products. That habit started with skincare. I care a lot about my skin and, maybe in the past four years, I started using beauty products, like something on my eyebrows or a little blush. There are more fun cosmetic products that I'll use, but I usually reserve those for when I'm going out. I'll use a highlighter or something on my eyes, things like that. Unfortunately, in the current situation we're in, I haven't gone out very often, but I definitely like playing around with beauty products.
What would you say to the Langston 10 years ago, before you got to the level of confidence and comfort you're at now?
LD
No matter what you do, there will be at least one person who has a problem with men wearing polish or any cosmetic product. But, at the end of the day, you have to go to sleep loving yourself. If you are able to love yourself and feel the most like yourself when you paint your nails or wear makeup, then that's what you have to do. I think the biggest way to support that is through your community. If you don't have people around you who support you as you are, then it's going to be really tough to feel comfortable in your own skin.
MORE AT